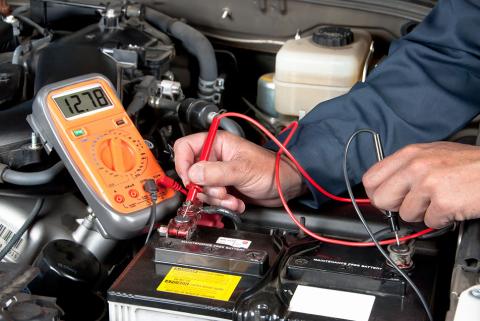 Your vehicle's battery serves as a storage and distribution unit for electrical power, supplying energy to various components throughout your vehicle. Constructed with lead plates and reactive chemicals, batteries are heavy items. While most are traditionally located under the hood with the engine, automakers are now positioning them lower in the vehicle to optimize weight distribution. As a result, batteries can be found in the trunk, under the rear seat, or even beneath the trunk floor.
The battery plays a crucial role in powering essential systems in your vehicle, including computers, lighting, instrumentation, transmission shifting, engine sensors, and even power steering in newer models. A properly functioning battery is vital for ensuring the proper operation of these systems.
Professional handling to avoid potential hazards
Working with batteries can be hazardous due to their high amperage charge and the potential emission of explosive gas in small quantities. For this reason, it is best to entrust battery handling to professionals who are aware of the associated risks and take necessary precautions to prevent any possibility of explosion.
At Quick Auto And Exhaust, we aim to be your primary choice for auto and truck maintenance and repair services. Our friendly staff and professional technicians are committed to exceeding your car service expectations. We understand the significance of relying on your vehicle to transport you and your family safely, and we assure you that we treat your vehicle with the utmost care, just as if it were our own.
With a dedication to using only the highest quality replacement parts, we take pride in our work, recognizing that our reputation is vital to our success. We value your feedback, and we encourage you to reach out to us at any time to share your thoughts and experiences regarding the services we have provided. As a new customer, our goal is to ensure your satisfaction and earn your trust to confidently refer us to your friends and acquaintances.
Quick Auto And Exhaust, your trusted automotive care center in Franklin, TN, exclusively installs quality replacement parts. Contact us today and let us assist you in maintaining the safety and economic efficiency of your vehicle. We proudly serve Franklin, Brentwood, Nashville, and Williamson County.