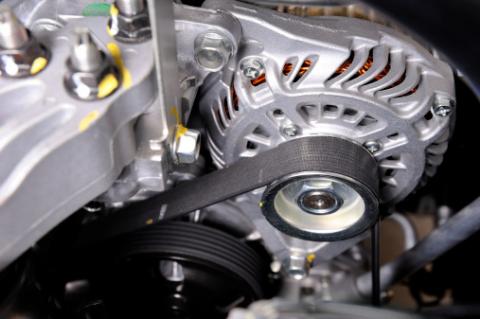 A timing belt is an internal engine component, either a belt or chain, that synchronizes the actions of the valvetrain with the crankshaft and pistons. It plays a crucial role in controlling the intake and exhaust valves, ensuring the proper amount of gases in the cylinder during each engine stroke. In certain engine designs, this belt also operates an internal water pump. The correct functioning of the timing belt is essential for overall engine performance, as a broken timing chain or belt can lead to cooling system failure or even catastrophic engine damage.
Prevent Potential Engine Failure
If you notice diminished power or regular overheating in your vehicle with higher mileage, it is possible that your timing belt is nearing the end of its service life. Visit us so we can diagnose the issue and prevent potential engine failure.
At Quick Auto And Exhaust, we strive to be your preferred choice for auto and truck maintenance and repair services. Our team of friendly staff and professional technicians is dedicated to exceeding your car service expectations. We understand the importance of trusting your vehicle to safely transport you and your family, and we assure you that we will treat your vehicle with the utmost care, as if it were our own.
With a commitment to using only the highest quality replacement parts, we take pride in our work and recognize that our reputation is vital to our success. We value your feedback, so please don't hesitate to contact us or visit us anytime to share your thoughts on the services we have provided. While you may initially come to us as a new customer, our goal is to ensure your satisfaction, so you can confidently refer us to your friends and acquaintances.
At Quick Auto And Exhaust, your comprehensive automotive care center in Franklin, TN, we exclusively install high-quality replacement parts. Reach out to us, and let us assist in keeping you on the road safely and cost-effectively. We proudly serve Franklin, Brentwood, Nashville, and Williamson County.