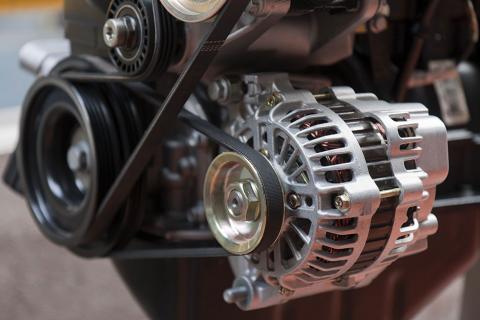 Your vehicle may be equipped with a single engine drive belt, commonly known as a SERPENTINE belt, or it may rely on multiple belts, especially if it's an older model. These drive belts loop around pulleys, enabling the rotational energy to be transferred to various engine accessories. Typically, they power essential components such as the alternator, water pump, air conditioning, power steering, and even the power brakes in larger vehicles.
Regular belt inspection is crucial
For vehicles with a serpentine belt, the loss of this belt can lead to rapid overheating or a sudden loss of electrical power, potentially leaving you stranded. These belts are made of rubber compounds and are susceptible to stretching, cracking, or damage from chemical contact. It is essential to regularly inspect your belts during every service opportunity to ensure that every engine system dependent on the belt can continue operating efficiently.
Your trusted automotive care center
At Quick Auto And Exhaust, we strive to be your primary choice for auto and truck maintenance and repair services. Our dedicated team of friendly staff and professional technicians is committed to surpassing your car service expectations. We understand the significance of relying on your vehicle to transport you and your family safely, and we want to assure you that we will treat your vehicle with the utmost care, just as if it were our own.
With a focus on using only the highest quality replacement parts, we take pride in our work, recognizing that our reputation is integral to our success. We value your feedback and encourage you to reach out to us at any time to share your thoughts and experiences regarding the services we have provided. As a new customer, our aim is to ensure your satisfaction, leaving you pleased and confident in referring us to your friends and acquaintances.
Quick Auto And Exhaust, your trusted automotive care center in Franklin, TN, exclusively installs quality replacement parts. Contact us today and let us assist you in maintaining the safety and economic efficiency of your vehicle. We proudly serve Franklin, Brentwood, Nashville, and Williamson County.