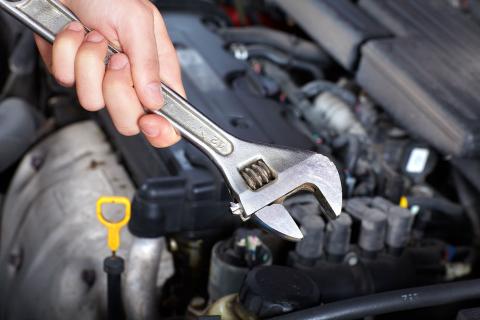 The alternator in your vehicle serves as the central component of the electrical system, functioning much like a human heart. It supplies electrical energy to the battery as needed by the engine, chassis, and interior cabin. Proper operation of the alternator is crucial, as a faulty one can result in the battery not receiving energy, leading to a loss of power for your electrical devices. Additionally, a malfunctioning alternator can potentially cause damage to other components, including the battery and various vehicle computers. When testing or replacing an alternator, it's also advisable to inspect and often replace the serpentine belt. Therefore, if you experience any electrical issues, we encourage you to visit us. We take pride in restoring your vehicle's electrical system and getting you back on the road safely and efficiently!
Committed to exceptional service
At Quick Auto And Exhaust, we strive to be your preferred choice for auto and truck maintenance and repair services. Our friendly staff and professional technicians are dedicated to exceeding your car service expectations. We understand the importance of trust when it comes to the safety of you and your family during your travels. Rest assured that we treat your vehicle with the utmost care, just as we would with our own.
Uncompromising quality
We take great pride in using only the highest quality replacement parts for our work, as we recognize the significance of our reputation in ensuring our success. Your feedback is important to us, and we encourage you to reach out to us anytime to share your thoughts and experiences with our services. Even as a new customer, we hope to provide you with a satisfying experience that will make you happy to refer us to your friends and acquaintances.
If you have any questions or if there's anything about your service experience that you're not satisfied with, I personally invite you to contact me at (615) 790-5091. It is my goal and responsibility to deliver the highest quality service and vehicle care possible.
At Quick Auto And Exhaust, your trusted automotive care center in Franklin, TN, we are dedicated to using only quality replacement parts. Give us a call, and let us help keep you safely and economically on the road. We proudly serve Franklin, Brentwood, Nashville, and Williamson County.