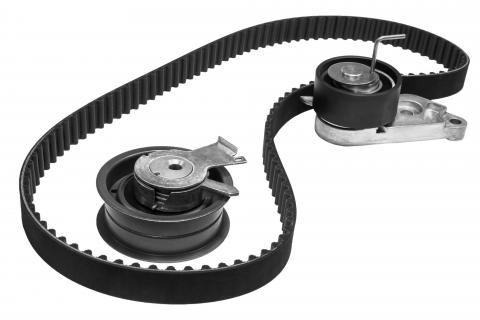 Drive belts are responsible for harnessing the power of your running engine to drive various accessory systems. In the past, each system had its own separate belt, such as one for power steering, one for the alternator, another for the A/C compressor, and possibly one for the engine water pump. However, modern vehicles now utilize a single drive belt to operate all of these functions. It is crucial to ensure that this belt is in good condition because a failure can not only disable these accessory systems, but also bring your vehicle to a halt, leaving you stranded.
Any signs of cracking or missing chips on the belt indicate the need for immediate replacement. While replacing the belt is not a complex repair, delaying the replacement can result in passenger discomfort, loss of vehicle control, or being stranded on the highway. For optimal results, we recommend replacing ANY belt that appears to be suspect. It is also advisable to install a new belt whenever any accessory is removed and repaired. Additionally, we can provide you with a spare belt to carry in your vehicle in case of a failure while you are far away from home.
At Quick Auto And Exhaust, your trusted automotive care center in Franklin, TN, we prioritize the installation of quality replacement parts. Contact us today and let us help ensure your safe and cost-effective journey on the road. Our services extend to Franklin, Brentwood, Nashville, and Williamson County.