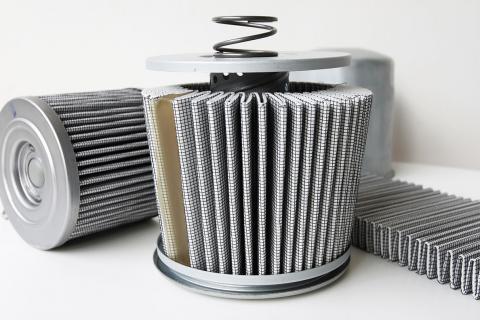 Your vehicle is equipped with various filters designed to prevent the circulation of small dirt particles in the operating systems, thereby safeguarding the integrity of moving parts and preventing potential failures.
Cabin Filter
The cabin filter functions similarly to the air conditioner filter in your home. It effectively removes dust and dirt from the outside air before it is processed by the climate control system. Regular servicing of this filter ensures a continuous supply of fresh, properly conditioned air within your vehicle.
Oil Filter
The oil filter is responsible for capturing contaminants present in the engine oil. Even microscopic particles of dirt or metal can cause severe damage to essential components such as bearings, cylinder walls, and camshafts. Additionally, these contaminants can obstruct the distribution of oil throughout the engine. It is imperative to replace this filter according to the manufacturer's recommended schedule, or even sooner if operating conditions are particularly challenging.
Fuel Filter
Gasoline-operated vehicles typically have a fuel filter located within the fuel tank, while diesel vehicles employ a water-separating unit. These filters are designed to eliminate dirt and impurities that can be acquired during the refining, transportation, and storage of fuel. The presence of dirty fuel can hinder the efficiency of fuel injectors and gradually lead to their deterioration, necessitating replacement. This can result in reduced fuel mileage and suboptimal engine performance.
Engine Air Filter
The engine air filter is positioned near the front of the induction system and serves to remove airborne dust and dirt particles from the incoming air that enters the engine cylinders. A clean air filter promotes adequate air intake for proper combustion. When the filter becomes excessively dirty, it can cause increased fuel consumption, rough engine operation, and overall diminished performance.
Maintenance schedules dictate the regular replacement of ALL filters. Consequently, you should be prepared to replace these components periodically. In certain instances, filter replacement may be performed alongside other service operations to ensure a clean environment for the serviced part.
At Quick Auto And Exhaust, a reputable automotive care center located in Franklin, TN, we exclusively install high-quality replacement parts. Contact us today and allow us to assist you in maintaining the safety and cost-efficiency of your vehicle. Our services extend to Franklin, Brentwood, Nashville, and Williamson County.