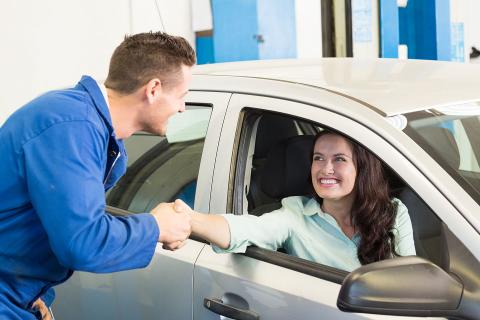 The ride and handling characteristics of a vehicle are typically influenced by its type and design. A large luxury car aims to provide a smooth ride with minimal disturbance in the cabin, while a sports car prioritizes flat cornering and quick maneuvering, often sacrificing ride comfort. Consequently, suspension systems vary significantly based on the intended use of the car or truck. Each system incorporates specific components that may require maintenance or repairs throughout the vehicle's lifespan. Your vehicle may be equipped with conventional shocks or struts, or it could feature a sophisticated self-leveling airbag ride control system. The latter entails a greater number of parts and sensors, relying on the seamless integration with other vehicle systems.
Inspection of Suspension Components
If you notice an abrupt change in the driving feel, or if your vehicle is leaning or at an unfamiliar height, we encourage you to bring it to us for a comprehensive assessment. It could be a minor issue, or there might have been a road event that damaged your suspension. We will diligently inspect all suspension components to ensure their proper operation and promptly report any identified abnormalities. Occasionally, tire issues or misalignment can contribute to these symptoms. Regardless, we will provide you with detailed information on the necessary steps to restore the enjoyable ride you desire. Furthermore, if you wish to modify the ride characteristics of your vehicle, we offer parts specifically designed for your car to achieve a smoother or firmer ride, or even to automatically adjust the ride height. Additionally, trucks can be lifted to a different height than the factory setting, providing a distinctive and commanding presence. Simply inform us of your preferences, and we will work with you to attain the desired look and driving experience.
At Quick Auto And Exhaust, your trusted automotive care center located in Franklin, TN, we exclusively install top-quality replacement parts. Contact us today and let us assist you in maintaining your safety and achieving optimal performance on the road. We proudly serve Franklin, Brentwood, Nashville, and Williamson County.